The value of your home, minus any mortgage you may owe, can be described as your 'equity'. Many people choose to leave it tied up in their property throughout their lives. However, more and more people are now choosing to release some of this equity and turn it into a lump sum of money.
An equity release plan can be a popular way to do just that, without having to move home. An equity release provider will essentially buy a percentage of your home from you, and the cash is then yours to invest as you choose. Whether you have debts to pay off, or wish to use your equity to fund luxury items and experience; releasing equity can help you direct your savings however you choose.
Equity release products are almost exclusively designed for retirees, with many plans only available to the over 55s.
Releasing equity may be suitable for retired home owners who believe their equity is not working as hard as it could be. However, some retirees' personal and financial situations may render them not suitable for an equity release scheme – in which case an alternative source of cash influx should be sought.
---
Equity Release
Watch our video to learn more about equity release
Play Video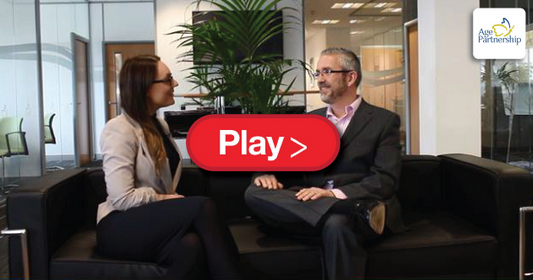 ---
Request your free guide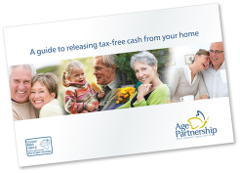 If you are considering releasing the equity from your property, you will find out all you need to know in our useful guide. Request your free equity release guide by clicking here.
However, equity release plans are not suitable for all individuals and financial situations, so it is important to speak to an experienced finance professional before committing to a scheme. At Age Partnership, our dedicated team will detail the entire process of releasing equity from the property.
If you would prefer to speak to one of our advisors over the phone please do not hesitate to contact us on Freephone 08080 555 222. Our team are dedicated to providing a pressure-free and no obligation service, helping you understand the full benefits and ramifications of releasing equity from the home.
Equity release may involve a home reversion plan or lifetime mortgage which is secured against your property. To understand the features and risks, ask for a personalised illustration.
Things to consider
As multi-award-winning equity release specialists we provide impartial advice covering your options as well as explaining what impact a plan could have on the size of your estate and if your entitlement to current and future means-tested benefits could be affected now or in the future.
We provide initial advice for free and without obligation. Only if you choose to proceed and your case completes would a typical fee of 2.2% of the amount released be payable.
Equity release requires paying off any outstanding mortgage. Equity released, plus accrued interest to be repaid upon death, or moving into long-term care.