Who We Work With
To ensure you receive the very best service and deals when releasing equity from the home, we only work with lenders we implicitly trust. These time-served and proven lenders have built up fierce reputations, giving you peace of mind when investing in one of their products.
We work closely with our lender partners to ensure they always provide their best deals and their premium products to customers. This helps us maintain the high level of service we hope to maintain throughout everything we do.
Aviva
With a large number of accolades spanning their product range, Aviva has been at the forefront of the equity release market for many years.
31 million customers worldwide, Aviva is the largest insurance group in the UK and is one of the leading providers of pension products in Europe.
With over 300 years of heritage, Aviva offer a combination of life insurance, general insurance and asset management businesses under one powerful brand.
One of the plans they offer is the Retirement Mortgage, a lifetime mortgage for customers nearing or in retirement with sufficient pension income to meet interest payments.
Legal & General
Since 1836 L&G have been helping their customers worldwide with their financial needs. L&G state 'We aim to help people achieve financial security in all the countries we operate in an affordable way and are investing in economic growth to build a positive future for all.'
Legal and General are the No 1. Pension fund asset manager in the UK.
LV
As the UK's most recommended insurer, LV are a forward thinking and dynamic financial services business. LV have more than 5.7 million members and customers and are the top provider of individual income protection.
LV are keen to put their customers at the centre of everything they do.
Pure
As recent winners of the Moneyfacts ILP award for Best Equity Release Provider, Pure provide a simple and straightforward solution for accessing the value tied up in your home.
Pure Retirement provides an honest, reliable and straightforward service, offering a range of cost-effective plans which are tailored to customer needs.
One Family
OneFamily have created award-winning financial products that can help meet the demands of a modern family life.
Whether it's for funding towards further education, buying a house, or leaving something for loved ones, OneFamily's aim is to support families during life's pivotal moments.
Just Retirement
Created after the merger of Just Retirement and Partnership Assurance in 2016, Just recognise that everyone's retirement needs are different.
Just are one of the UK's leading providers of retirement financial solutions.
Hodge Lifetime
With a focus on lifetime mortgages and annuities, Hodge Lifetime has developed its products to complement one another.
Hodge Lifetime are a founder member of the Equity Release Council (ERC) and launched their first equity release plan in 1965, and is the longest established equity release provider in the UK.
One of the plans they offer is the Retirement Mortgage, a lifetime mortgage for customers nearing or in retirement with sufficient pension income to meet interest payments.
Retirement Advantage
Retirement Advantage pride themselves on being a reliable company.
A multi award-winning company that can trace its roots back to 1852. In 2015 they changed their name to Retirement Advantage merging their retirement income and equity release divisions.
Bridgewater Equity Release
Bridgewater Equity Release Limited is a multi-award-winning specialist home reversion provider, offering a safe and secure solution for homeowners looking to utilise the equity tied up in their homes.
The Age Partnership team are available to discuss equity release products and your financial situation, helping you determine whether releasing equity is a wise decision for your circumstances. Contact us on 08080 555 222 for an obligation-free discussion regarding equity release products, and any alternatives which may be better suited to your needs.
We work with the whole equity release market - giving you a greater understanding of all the options which are available.
Solicitors we work with
As we want to ensure that your equity release plan goes through as smoothly as possible we work with a panel of solicitors who all specialise in equity release. By using a solicitor that specialises in equity release we find that, on average, customer cases can complete 12 days quicker than those using a non-specialist solicitor. What's more, customers who choose to use solicitors from our panel saved approximately £245 on the typical solicitor fee.
Solicitors in our panel are...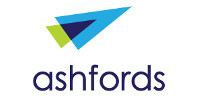 Ashfords — A national provider of legal services, with 6 offices across London, Bristol, Exeter, Taunton, Tiverton and Plymouth. Ashfords state 'We are focused on our clients and getting them the results they want. Our approach to cost management and reporting delivers certainty, transparency and value'.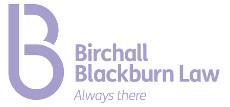 Birchall Blackburn — Birchall Blackburn Law is a long established firm of solicitors and provider of legal services with 7 offices in across the North West in; Chester, Chorley, Leyland, Manchester, Morecambe, Preston and Southport. It is the company aim to provide the very highest levels of service in a friendly, approachable and professional manner.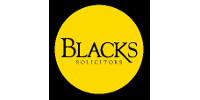 Blacks Solicitors — A national firm of solicitors, based in Leeds, West Yorkshire. Blacks Solicitors pride themselves on providing an efficient professional service at realistic and competitive rates, and excel in providing clear and sensible advice.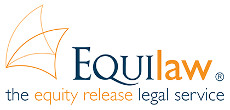 Equilaw — Branded as the Equity Release Legal Service, Equilaw state that they are one of the market leaders in the sector and only deal with equity release. From their office in Gloucester, Equilaw operate on a national level across the UK.

Goldsmith Williams — Goldsmith Williams promote a specialist equity release division with a team of dedicated lawyers. They are a founding member of the Equity Release Solicitor Alliance (ERSA), providing specialist advice from their offices in central Liverpool.

Gordon Brown Law Firm — Based in the North East, the firm state that they provide advice in a professional but friendly manner by people who are the best in their field; offering customers honest and straightforward advice at all times.

Caesar & Howie (Scotland) — Caesar and Howie, the Central Scotland Law Group have around 90 staff and Partners providing expertise all over Scotland. They offer specialist equity release advice and are a member of the Equity Release Solicitors Alliance.

Glover & King(Northern Ireland) — Based on County Antrim, Glover & King provide legal services across Northern Ireland. Their specialist solicitors offer a reliable and friendly service tailored to each client's needs.
This is a lifetime mortgage. To understand the features and risks, ask for a personalised illustration.
You only continue to own your own home with a lifetime mortgage which is secured against your property.
Your home may be repossessed if you do not keep up repayments on your mortgage.
In some instances Age Partnership may receive additional payments from lenders or third parties, such as solicitors who sit on our recommended panel, in support of our marketing activities. These payments do not relate to individual customers, but are rather set monthly/quarterly fees. Such payments will not influence our decision to recommend a particular lender/solicitor.
Equity release may involve a home reversion plan or lifetime mortgage which is secured against your property. To understand the features and risks, ask for a personalised illustration.
Things to consider
As multi-award-winning equity release specialists we provide impartial advice covering your options as well as explaining what impact a plan could have on the size of your estate and if your entitlement to current and future means-tested benefits could be affected now or in the future.
We provide initial advice for free and without obligation. Only if you choose to proceed and your case completes would a typical fee of 1.95% of the amount released be payable.
Equity release requires paying off any existing mortgage. Any money released, plus accrued interest would be repaid upon death, or moving into long-term care.