To ensure you receive the very best service and deals when releasing equity from the home, we only work with lenders we implicitly trust. These time-served and proven lenders have built up fierce reputations, giving you peace of mind when investing in one of their products.
We work closely with our lender partners to ensure they always provide their best deals and their premium products to customers. This helps us maintain the high level of service we hope to maintain throughout everything we do.
Lenders we work with

Aviva — With a large number of accolades spanning their product range, Aviva has been at the forefront of the equity release market for many years, helping over 220,000 people to release more than £7 Billion.
With 31 million customers worldwide, Aviva is the largest insurance group in the UK and is one of the leading providers of pension products in Europe. With over 300 years of heritage, Aviva offer a combination of life insurance, general insurance and asset management businesses under one powerful brand.
Their lifetime mortgage has been created to help homeowners aged 55 and over release money from their homes to fund what matters most to them in life.
In 2017 they won both 'Best Equity Release Lender' and 'Best Equity Release Lender Customer Service' in the What Mortgage awards.

Scottish Widows — Created in 1815, as the Scottish Widows Fund and Life Insurance Society, the business' purpose was to prevent the widows, sisters and other female relatives of fund-holders plunging into poverty on the loss of the male breadwinner during the Napoleonic wars – an ambitious undertaking. More than 200 years later, Scottish Widows continues to do so, helping around six million people in Britain plan for their financial futures and protect their families.
The Scottish Widows Bank Lifetime mortgage has been designed to help homeowners age 55 and over release money from their homes with the option to release additional funds in the future. A clear lending policy and customer focussed product range, underpinned by a leading service are amongst the key values of this lender.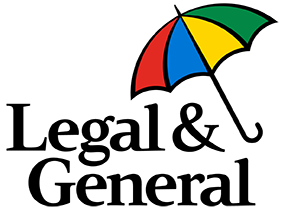 Legal & General — Legal & General are a leading lifetime mortgage provider in the UK. They have helped over 30 thousand customers since launching the product in 2015.
Legal & General's award winning lifetime mortgage products are only available through fully qualified and approved financial advisors and include a Flexible Lifetime Mortgage and Optional Payment Lifetime Mortgage. Legal & General are dedicated to developing new product options in the retirement lending space. A lifetime mortgage is a loan secured against your home.
The Legal & General Group was established in 1836 and is one of the UK's leading financial services companies.

LV= — Since 2002 LV= has been a leading provider of Equity Release products, helping people live better lives after unlocking capital from their home.
The Equity Release team has been specialising in equity release for 16 years, so they have a huge amount of expertise. Also, LV='s Lifetime Mortgage Lump Sum+ and Flexible Lifetime Mortgage have a 5 star rating from Defaqto, the highest possible product rating.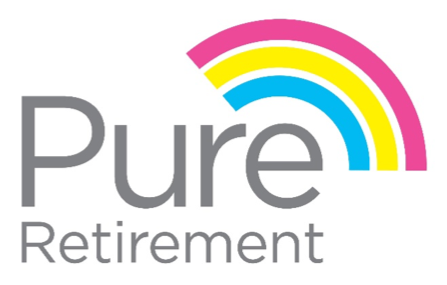 Pure Retirement — As a consistently award-winning lender, Pure provide a simple and straightforward solution for accessing the value tied up in your home.
"At Pure Retirement we pride ourselves on providing an honest and reliable service, a mentality that defines everything we do in offering industry-leading solutions and support. We understand that our diverse clients will have a variety of needs, and consistently meet them by offering a range of cost-effective plans which are tailored to customer needs."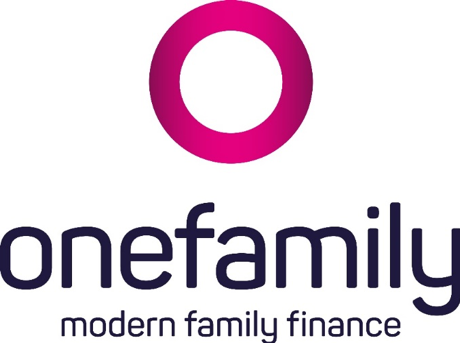 OneFamily — OneFamily believe in creating products for families to meet the financial demands of modern life. They are the third biggest friendly society in the UK based on membership, and have over 40 years' experience of being a trusted provider of financial solutions. OneFamily have won several awards, and have over 2.6 million customers, plus they hold over £7.4 billion in funds under management. They are a customer–owned organisation, which means profits go back into their business, products and communities.
OneFamily's Lifetime Mortgage range was launched in 2016, and since then they've designed trusted Lifetime Mortgage products with clear and flexible features and a choice of payment options. They allow direct access to their Underwriters so that Advisors can discuss the specifics of each case, and their Lifetime Mortgages comply with Equity Release Council Standards.

Just Retirement — Formed in 2016 by the merger of Just Retirement and Partnership Assurance, Just is a specialist UK financial services group focusing on clients in later life within the UK retirement income market. We are a leading and established provider of retirement income products and services to individuals in retirement.
Just has a strong social purpose and by providing people with advice, guidance, products and services, we help them achieve security, certainty and peace of mind in later life.
We believe EVERYONE deserves a fair, secure and fulfilling retirement.
We offer a range of flexible Equity Release plans that can be accessed through Age Partnership.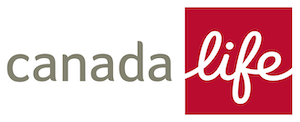 Canada Life —Canada Life's vision is to help build better futures and be a world class financial services provider. Putting customers at the heart of everything we do and working in line with our values of people, excellence, integrity and together.
Our award-winning retirement solutions have been designed to suit a wide range of needs, and offer industry-leading value, financial strength and exceptional service.
Our Home Finance product range can be secured on main residences, second homes or Buy-to-Let properties. Our mortgages offer flexibility and certainty, and can be tailored to suit your individual needs.
Solicitors we work with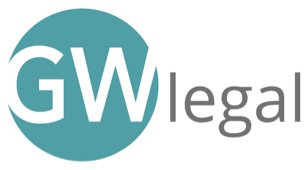 GWlegal — GWlegal are 'The Home Visit Solicitor Specialists'. All customers are offered a free home visit service to assist you with completing your legal documentation. GWlegal are also a founding member of the Equity Release Solicitor Alliance (ERSA) and have over 30 year's legal experience. A friendly and vastly experienced team will be available to answer any queries you have via telephone, text, email even online chat and you can review the progress of your application online 24/7 via their award winning GW account – an online portal designed just for you. GWlegal are a national firm with local values and look forward to helping you.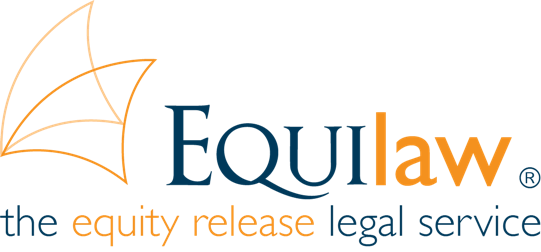 Equilaw — Equilaw is a marketing leading firm of solicitors, unique, in that we focus entirely on equity release. We act for homeowners wherever they live in England and Wales, ensuring that they understand the risks and rewards of entering into an equity release plan. We are members of the Equity Release Council and our Managing Director, Claire Barker, is the solicitor-representative on the Council's Standards Board, helping to ensure best practice for all law firms undertaking this work. We offer a bespoke service, tailored to our clients' needs, with dedicated case handlers so that clients are made to feel comfortable with the legal process. Our cutting-edge IT systems also help us to deliver fast turnaround times, while home visits from our qualified lawyers mean that the whole service can be handled without having to leave the house. Equilaw's core values are honesty, integrity, accountability and improvement. We strive to deliver on each one.
Ashfords LLP — Ashfords LLP offers not only a wealth of experience from their dedicated award winning Equity Release team with over 21 years of expertise in this area of law, but also uniquely for the equity release sector, is a multi-office top 75 national law firm and is able to assist in all of your legal needs.
Ashfords offer a professional legal service with knowledgeable, friendly and approachable staff. Ashfords mantra is "Specialist advice in a real world context" and are skilled at delivering specialist advice in clear language.
Birchall Blackburn — As legal specialists in equity release schemes, Birchall Blackburn Law has helped thousands of people to release equity in their homes. They are a founding member of the Equity Release Solicitors Alliance (ERSA), members of the Equity Release Council and winners of numerous awards for their customer service.
The team helps clients over 55 to unlock equity in their homes through equity release and residential conveyancing.
Equity release mortgages can be used in connection with a house move and Birchall Blackburn Law is able to assist with conveyancing and the equity release mortgage on the house being purchased.
We are also able to extend leases, be it through the informal process or statutory process in connection with an equity release as well as dealing with the purchase of the freeholds.
Gordon Brown Law Firm — Our team of real people are approachable, friendly and professional, helping you and your business with a variety of legal services. We have looked after businesses and individuals across the North East and beyond for many years, providing straight forward advice, always getting the job done in the most cost effective and efficiency way. Our experience is vast and we focus on a variety of services including Property, Family, Wills Trusts and Probate, Corporate and Commercial, Dispute and Employment, Debt Management and Start up Micro Businesses.

Caesar Howie — Caesar and Howie are one of the oldest commercial organisations in Scotland (founded c 1793) but are modern and innovative in their outlook.
Caesar and Howie's specialist Equity Release team is based centrally in Alloa, but acts for Equity Release clients all over Scotland. The team is familiar with all types of Equity Release products.
The firm is a member of The Equity Release Council and subscribe fully to the Rules and Statement of Principles of that body.
In addition Caesar and Howie are founders of Solicitors for Older People Scotland (www.solicitorsforolderpeoplescotland.co.uk). This is an affinity group of law firms specialising in work for older clients. The group subscribe to a comprehensive code of conduct requiring member firms to act for older people in a caring and sensitive way.

Boyd Legal — BOYD LEGAL (SCOTLAND) is a family Scottish Solicitors firm, with a Head Office in Edinburgh. Offices in Glasgow Aberdeen Inverness Dundee Perth Kirkcaldy. "Our specialist Equity Release team Brokers, English Solicitors and Scottish clients ensures prompt friendly personal service. We cover the whole of Scotland from Thurso to Stranraer. Our clients' needs and come first"
Blacks Solicitors — Blacks Solicitors are a full service law firm based in Leeds, West Yorkshire, with over 19 Partners and 200 members of staff.
We are market leaders in property services, demonstrated by our numerous awards, to include Mortgage Introducer Conveyancing Firm of the Year 2017.
We have been specialising in Equity Release work for well over 10 years. We aim to provide a fast, efficient and less stressful conveyancing experience for our Clients. We commit to the following for our Clients:
• Dedicated Fee Earner with direct contact details
• Personal consultation for each Client with a qualified Lawyer with specialist knowledge and understanding of Equity Release
• All communication tailored to our Clients preference – ie, email/telephone
This is a lifetime mortgage. To understand the features and risks, ask for a personalised illustration.
You only continue to own your own home with a lifetime mortgage which is secured against your property.
In some instances Age Partnership may receive additional payments from lenders or third parties, such as solicitors who sit on our recommended panel, in support of our marketing activities. These payments do not relate to individual customers, but are rather set monthly/quarterly fees. Such payments will not influence our decision to recommend a particular lender/solicitor.
Equity release may involve a home reversion plan or lifetime mortgage which is secured against your property. To understand the features and risks ask for a personalised illustration.
Equity release requires paying off any existing mortgage. Any money released, plus accrued interest would be repaid upon death, or moving into long-term care.
Things to consider
As multi-award-winning equity release specialists we provide informative impartial advice covering your options as well as explaining how equity release will affect potential inheritance and how your entitlement to means-tested benefits could be affected now or in the future.
We provide initial advice for free and without obligation. Only if you choose to proceed and your case completes would a typical fee of £1,795 be payable.
Equity release requires paying off any existing mortgage. Any money released, plus accrued interest to be repaid upon death, or moving into long-term care.