To ensure you receive the very best service and deals when releasing equity from the home, we only work with lenders we implicitly trust. These time-served and proven lenders have built up fierce reputations, giving you peace of mind when investing in one of their products.
We work closely with our lender partners to ensure they always provide their best deals and their premium products to customers. This helps us maintain the high level of service we hope to maintain throughout everything we do.
Solicitors we work with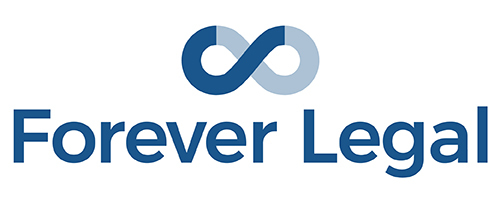 Forever Legal — Forever Legal is a specialist law firm and experts in providing legal services for the over 55's. If you need professional legal advice on your equity release transaction, or you want to protect yourself and your family with a new or updated Will or Lasting Power of Attorney, they can help.
Forever Legal prides itself on its outstanding customer service and have invested heavily in technology and infrastructure to ensure the process is as easy for you as possible. This allows them to be faster, more accurate and means you can have the peace of mind that your case is in the best of hands.
Their solicitors cover the whole of England and Wales, so no matter where you are, they are on hand to guide you through the process and assist you in any way possible with questions you might have, to ensure the highest levels of customer satisfaction.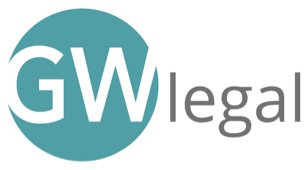 GWlegal — GWlegal are 'The Home Visit Solicitor Specialists'. All customers are offered a free home visit service to assist you with completing your legal documentation. GWlegal are also a founding member of the Equity Release Solicitor Alliance (ERSA) and have over 30 year's legal experience. A friendly and vastly experienced team will be available to answer any queries you have via telephone, text, email even online chat and you can review the progress of your application online 24/7 via their award winning GW account – an online portal designed just for you. GWlegal are a national firm with local values and look forward to helping you.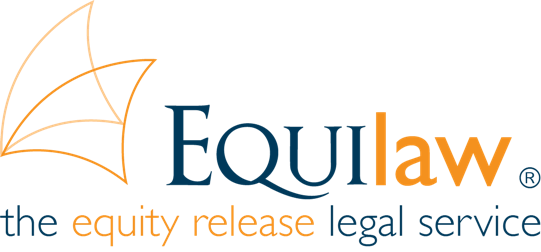 Equilaw — Equilaw is a marketing leading firm of solicitors, unique, in that we focus entirely on equity release. We act for homeowners wherever they live in England and Wales, ensuring that they understand the risks and rewards of entering into an equity release plan. We are members of the Equity Release Council and our Managing Director, Claire Barker, is the solicitor-representative on the Council's Standards Board, helping to ensure best practice for all law firms undertaking this work. We offer a bespoke service, tailored to our clients' needs, with dedicated case handlers so that clients are made to feel comfortable with the legal process. Our cutting-edge IT systems also help us to deliver fast turnaround times, while home visits from our qualified lawyers mean that the whole service can be handled without having to leave the house. Equilaw's core values are honesty, integrity, accountability and improvement. We strive to deliver on each one.
Ashfords LLP — Ashfords LLP offers not only a wealth of experience from their dedicated award winning Equity Release team with over 21 years of expertise in this area of law, but also uniquely for the equity release sector, is a multi-office top 75 national law firm and is able to assist in all of your legal needs.
Ashfords offer a professional legal service with knowledgeable, friendly and approachable staff. Ashfords mantra is "Specialist advice in a real world context" and are skilled at delivering specialist advice in clear language.

Caesar Howie — Caesar and Howie are one of the oldest commercial organisations in Scotland (founded c 1793) but are modern and innovative in their outlook.
Caesar and Howie's specialist Equity Release team is based centrally in Alloa, but acts for Equity Release clients all over Scotland. The team is familiar with all types of Equity Release products.
The firm is a member of The Equity Release Council and subscribe fully to the Rules and Statement of Principles of that body.
In addition Caesar and Howie are founders of Solicitors for Older People Scotland (www.solicitorsforolderpeoplescotland.co.uk). This is an affinity group of law firms specialising in work for older clients. The group subscribe to a comprehensive code of conduct requiring member firms to act for older people in a caring and sensitive way.

Boyd Legal — BOYD LEGAL (SCOTLAND) is a family Scottish Solicitors firm, with a Head Office in Edinburgh. Offices in Glasgow Aberdeen Inverness Dundee Perth Kirkcaldy. "Our specialist Equity Release team Brokers, English Solicitors and Scottish clients ensures prompt friendly personal service. We cover the whole of Scotland from Thurso to Stranraer. Our clients' needs and come first"
This is a lifetime mortgage. To understand the features and risks, ask for a personalised illustration.
You only continue to own your own home with a lifetime mortgage which is secured against your property.
In some instances Age Partnership Limited may receive additional payments from lenders or third parties, such as solicitors who sit on our recommended panel, in support of our marketing activities. These payments do not relate to individual customers, but are rather set monthly/quarterly fees. Such payments will not influence our decision to recommend a particular lender/solicitor.
Equity release may involve a home reversion plan or lifetime mortgage which is secured against your property. To understand the features and risks ask for a personalised illustration.
Equity release requires paying off any existing mortgage. Any money released, plus accrued interest would be repaid upon death, or moving into long-term care.
Things to consider
As multi-award-winning equity release specialists we provide informative advice covering your options as well as explaining how equity release will affect potential inheritance and how your entitlement to means-tested benefits could be affected now or in the future.
We provide initial advice for free and without obligation. Only if you choose to proceed and your case completes would a typical fee of £1,795 be payable.
Equity release requires paying off any existing mortgage. Any money released, plus accrued interest to be repaid upon death, or moving into long-term care.