Our team of qualified Equity Release advisors will provide you with honest and independent advice about unlocking cash from your home.
You can receive over-the-phone advice
If you would like to speak to someone today, our qualified advisors are available to take your call at a time that suits you best. We aim to make it as convenient as possible for you, and we will provide you with a fully personalised recommendation over-the-phone. Our UK phone lines are open 24 hours a day and there are no automated systems, so why not get in touch today.
We can also offer you home visits
If you prefer to meet in person, our advisors are more than happy to advise you in the comfort of your own home. This service allows you to invite a family member or friend along for support and we can arrange it at a time that suits you. Our advisors are available throughout the whole of the UK.
Whether you choose to use our service over the phone, or in the comfort of your home, we will provide you with a dedicated advisor to assist you throughout the whole process.
If equity release is right for you we provide a fast application service and will arrange a same-day collection from your door, while also keeping you informed at every stage of the process. We take great care to listen to the feedback of our clients.
Our UK phone lines are open 24 hours a day and there are no automated systems, so why not get in touch today.
Why choose Age Partnership?
We are number 1
We are the UK's number one in financial services for customer experience - (as accredited by Investor in Customers).
We use a number of platforms to collect your comments and feedback, enabling us to collect over 1000 pieces of customer feedback every month, including emails, independent websites and online forums.
If you would like to tell us about your experience, please click the link below:
https://www.trustpilot.com/review/agepartnership.co.uk
Friends & Family referral scheme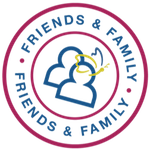 When you return a completed application to us at Age Partnership you will receive details about our Friends & Family referral scheme. As a thank you for spreading the word about the great service you've received we will send you and your friend a £25 voucher each time a referred friend returns one completed application.
You can refer your friends for any of our services, it doesn't have to be the same service that you returned your application for.
To find out more about how to refer click here
Price beat guarantee - get the best deal
We guarantee to beat any like-for-like equity release quotation or we'll send you £500. For full terms and conditions please visit www.agepartnership.co.uk/pricebeat or call us on Freephone 08080 555 222 for more details.
---
We've won several awards
We've won several awards for the equity release advice and service that we provide, including Equity Release Broker of the Year at the 2019 Mortgage Awards, Best Equity Release Broker at the 2019 Mortgage Strategy Awards and Best Later Life Broker at the 2019 Financial Reporter awards.
We also aim to provide the highest levels of customer service. That's why we are delighted to have been awarded the highest possible rating, of 'Exceptional' for our service from an independent audit by Investor In Customers. This is an honour that we are privileged to have held for the seventh year running.
---
---
Simply call Freephone 08080 555 222 to have a no-obligation chat.
Equity release may involve a home reversion plan or lifetime mortgage which is secured against your property. To understand the features and risks ask for a personalised illustration.
Things to consider
As multi-award-winning equity release specialists we provide informative impartial advice covering your options as well as explaining how equity release will affect potential inheritance and how your entitlement to means-tested benefits could be affected now or in the future.
We provide initial advice for free and without obligation. Only if you choose to proceed and your case completes would a typical fee of 1.95% of the amount released be payable (minimum £1,495).
Equity release requires paying off any existing mortgage. Any money released, plus accrued interest to be repaid upon death, or moving into long-term care.