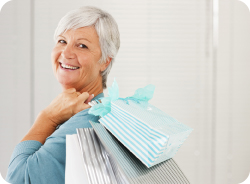 Enhancing the income you receive in retirement
Most people do not realise that they could receive more income from their pension annuity if any aspect of their health or lifestyle could reduce their life expectancy.
And you don't need to have a major health complication in order to qualify for an enhanced annuity rate. Indeed, even some minor lifestyle factors such as being a smoker, drinking regularly or being overweight can lead to an increase in the amount of income you can receive each year from your annuity.
Use our pension annuities calculator to get an instant quote and find out how much more you could receive
When selecting your annuity, it is of the utmost importance that you provide as accurate information as possible surrounding your health and lifestyle, otherwise you risk missing out on additional income to which you could be entitled.
Factors that could enhance your pension annuity
Lifestyle factors:
How much you smoke or used to smoke
Your alcohol consumption
Your weight
Medical Factors

Cancer
Chronic asthma
Heart attack
Kidney failure
Diabetes
Multiple Sclerosis
Back to 'About Annuities'
Explore our site