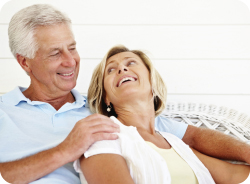 Get a Pension Annuities Quote That is Right for You
At Age Partnership we understand how important your pension savings are to you. This is why we offer access to annuity rates from all the leading retirement income providers such as Aviva, Standard Life, Prudential, LV and more.
An annuity lets you convert your pension savings into a regular, guaranteed income during your retirement. This will ensure that you can enjoy your retirement safe in the knowledge that you have regular payments each month.
So, if you are aged between 55 years old and 75 years old try out our free annuity calculator.
Shop Around for the Best Annuity Rate for You
Shopping around for the right annuity rate is vitally important. This way you can assess all the options available to you before deciding which annuity rate suits you and your circumstances best.
Everyone's circumstances are unique so it is important that an annuity from a retirement income provider recognises this. A good way to do this is to use an annuity calculator.
Compare Annuity Rates for Free
Our free annuity calculator lets you find out what rates are available from the leading retirement income providers like those listed above.
It is quick and easy to use and gives you enough information to make an informed decision. Once you have decided on the annuity rate that best suits your needs you'll need to arrange to buy this.
However, at Age Partnership we'll do this for you - so you can relax and start enjoying your retirement.
If you have any questions about pension annuities, please call one of our specialists on freephone 0800 975 5151