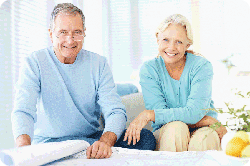 Types of Mortgage
Whether you are a first-time buyer looking to get on the property ladder, you're moving home, or you simply want to review the mortgage arrangements on your current home, our fully qualified and specially trained mortgage advisors can help.
By comparing mortgages from leading companies such as Halifax, Nationwide, Santander and many more, our independent mortgage advice service is on hand to help you get the best deal.
Find out more about your mortgage options be reading below.
Repayment methods
Repayment MortgagesExpand
Interest-Only MortgagesExpand
Types of Interest
Fixed-Rate MortgagesExpand
Standard Variable-Rate MortgagesExpand
Tracker MortgagesExpand
Finding you the right mortgage is our job
In order to help you establish which type of mortgage is right for you, we offer a no-obligation advice service. We are happy to talk through your requirements before making an independent recommendation as to which mortgage would be best for you.