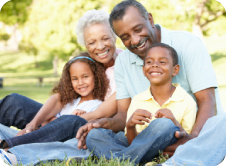 Make sure you're protected
No matter what stage you're at in life, having some form of life insurance can provide you with the financial security you need in the event that something unfortunate were to happen.
At Age Partnership we offer a free and unbiased advice service to help you find the right plan. Whether you're looking for a policy that pays out a lump sum on death or one that could supplement your income in the event that you were unable to work in the future, we have access to policies from the leading providers, comparing the market to get you the best deal.
Compare leading providers to get the best deal
Life Insurance including critical illness cover from as little as £5 a month*
Protect your income
Protect you family
Call 0808 141 7222 to get a life insurance quote and to compare the leading providers.
*Dependent on your individual circumstances.