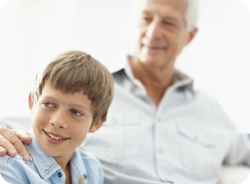 Your annuity options
There are several choices that you will need to make when selecting your pension annuity, each of which affect the level of income that you will receive. We will take you through all of these options when you compare annuity rates using either the free annuity calculator on this website or our telephone service.
To ensure that you can make an informed choice, we've put together the following summary of these options. Of course, if these leave any questions unanswered, one of our annuity specialists would be happy to speak to you.
Click on each choice for more details:
1How often would you like to receive your payments?Expand
When you buy an annuity you can select the intervals at which you would like to receive your income. This can be monthly, quarterly, six-monthly or annually. You can also choose whether you would like to be paid at the beginning or at the end of each interval.
As a rule, the later you receive your payments, the larger your annual income will be.
Most people opt to receive their pension income monthly in arrears, as this is what they have become used to during their working lives.
2Do you want your income to remain fixed or to increase over time?Expand
Most customers choose an income that is fixed for life, meaning that they receive the same amount each year. This doesn't provide any protection against inflation, so income relative to the cost of living may be reduced over time.
If this concerns you, you can choose to protect your income against inflation by choosing an income that will increase over time. Whilst you will receive a smaller amount to begin with, your income will increase each year. You can choose for your payments to increase by 3%, 5% or in line with inflation.
3Is the annuity just for you, or for you and your partner?Expand
If you're married, have a partner or financial dependents you should consider what income they will have if you pass away before them. With this in mind, you can choose an annuity that continues to pay all, or a proportion of, your retirement income to a loved one for the rest of their life in the event that you die first. This is called a 'joint-life annuity'.
If you choose to provide this protection for a loved one then the amount that you receive each year will be smaller as a consequence.
If you have any questions about these choices, or any other aspect of funding your retirement, please call one of our specialists on Freephone 0800 975 5151.
Explore our site