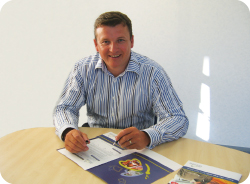 About our annuities service
Our comparison service lets you shop around to compare annuity rates available from the leading retirement income providers such as Aviva, Standard Life, Prudential, LV and many more. This will typically enable you to obtain an increased income throughout your retirement compared with allowing the company with which you have saved your pension fund to provide your retirement income themselves.
Our service aims to demonstrate to you how different annuity options can impact upon the amount that you will receive in retirement, thereby allowing you to make an informed choice. We will also take into account any health or lifestyle factors that could result in your qualifying for an enhanced income in retirement.
Our annuity comparison service is available both online and over the telephone.
Once you have chosen the best annuity rate to suit your circumstances, we will arrange the purchase of the annuity on your behalf, doing all of the hard work so that you don't have to.
What to expect from our annuities service
Our aim is to help you to make an educated decision about your retirement income options, using language that is clear and easy to understand.
Because comparing the different rates available - rather than simply buying an annuity from the company with whom you have built up your pension savings - can result in an increase to your retirement income of up to 75%*, we believe that this option should be made as accessible as possible. We are confident that our annuity comparison service does this unlike any other; however, if you have any difficulties when using our service, or would like to suggest any way in which it could be improved, please don't hesitate to contact us on Freephone 0800 975 5151.
We provide a non-advised annuity service. This means that we are not advising you, but rather providing you with the information that you will need to make your own decision.
If you are not sure whether a lifetime annuity is right for you, or whether the specific product you have selected suits your circumstances, then you should seek independent financial advice. In this case please call one of our Annuity Specialists on Freephone 0800 975 5151 as we can arrange this for you.
The annuities that are available through this service are lifetime annuities, which pay you a guaranteed income for the rest of your life.
If you have any questions, then you should speak to one of our annuity specialists on Freephone 0800 975 5151 to discuss your situation further.
All of the information that we provide is based on our understanding of current tax and pension rules, which can change. The tax-benefits available to you, such as the ability to take a tax-free lump sum of up to 25% of your pension savings, will depend upon your individual circumstances.
* The average increase achieved by our top 100 clients using our annuity service, Jul-Sept 2013, comparing the lowest standard annuity quote and the highest enhanced quote. Enhanced rates are based on health, lifestyle and individual circumstances and may change in the future. Research by the MAS shows that the usual increase is up to 40%. Total customers: 2044.
Explore our site