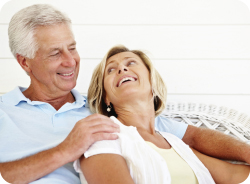 Our promise to you
Founded on the belief that our customers want access to honest, independent information, presented in a way that is easy to understand, we take enormous pride in the work that we do.
Comparing the different annuity rates available, rather than letting the company with whom your pension fund is saved provide you with their default income option, can make a difference of up to 40% more income in retirement. This is why we make it as easy as possible to compare the lifetime annuity rates on offer from our carefully selected panel of leading providers What's more, we offer the following guarantees:
Our service is without obligation, giving you access to the best annuity rates available.
We provide instant quotes online through our annuity comparison service
Our phone lines are open 24 hours a day, seven days a week; and we don't use automated menu systems so you won't have to wait to speak to somebody.
We provide access to great deals from some of the market's leading providers.
As part of our service we will complete the purchase of your annuity on your behalf, turning your pension savings into a regular income, doing all of the hard work so that you don't have to.
We are authorised and regulated by the Financial Conduct Authority (FCA)
We are always looking to improve, ensuring that we continue to offer industry-leading customer satisfaction levels, so we will be delighted to accept your feedback on our service at any time.
For more information speak to one of our annuity specialists on Freephone 0800 975 5151 for more information or use our online annuities calculator
« Back to 'Our service'
Explore our site